Principe
Technocasting® is our infiltration solution which is ideal for complex shapes or inside areas.
This principle is similar to foundry technology : A mold of the desired shape is filled with a brazing alloy mixed with Spherotene® ( spherical cast tungsten carbide) and infiltrated in a furnace.
The process results in a net shape profile with tight tolerances avoiding the long and costly machining of hard materials.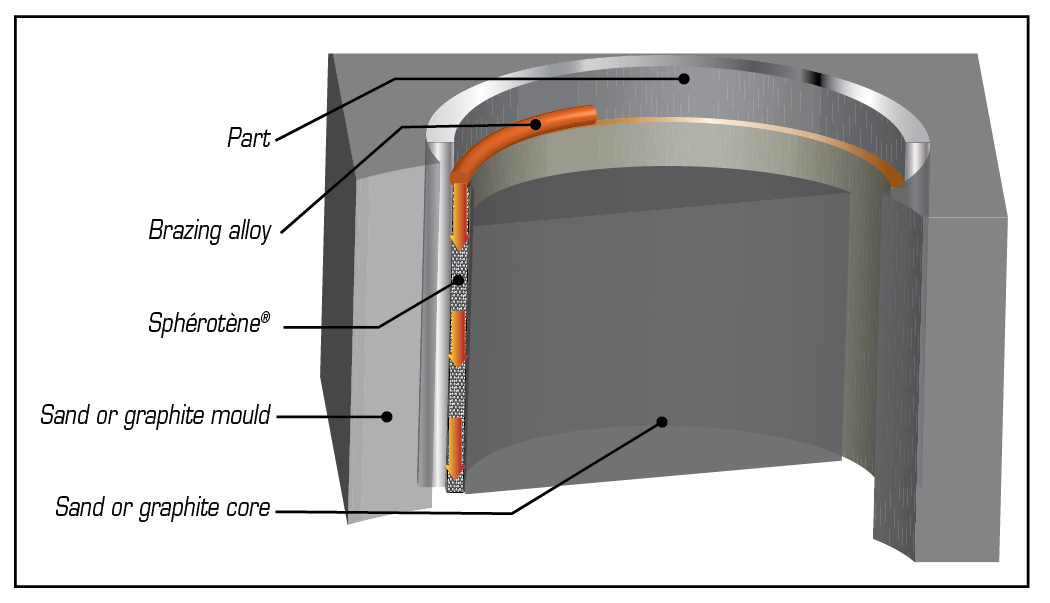 Technocast® process is particularly suitable for tools or parts working in severe abrasion, erosion and corrosion conditions. Mainly used in oil and gas drilling, agriculture and food industry, bricks and tiles, foundry, dredging, mining, steel industry, waste treatment – biomass, tunneling,…